Staff
Our dedicated staff of dancers, educators and choreographers have the knowledge and experience necessary to provide their students with a fantastic education. Read on to learn more about the very special people who make Daryl Jervis Dance Studio everything it is.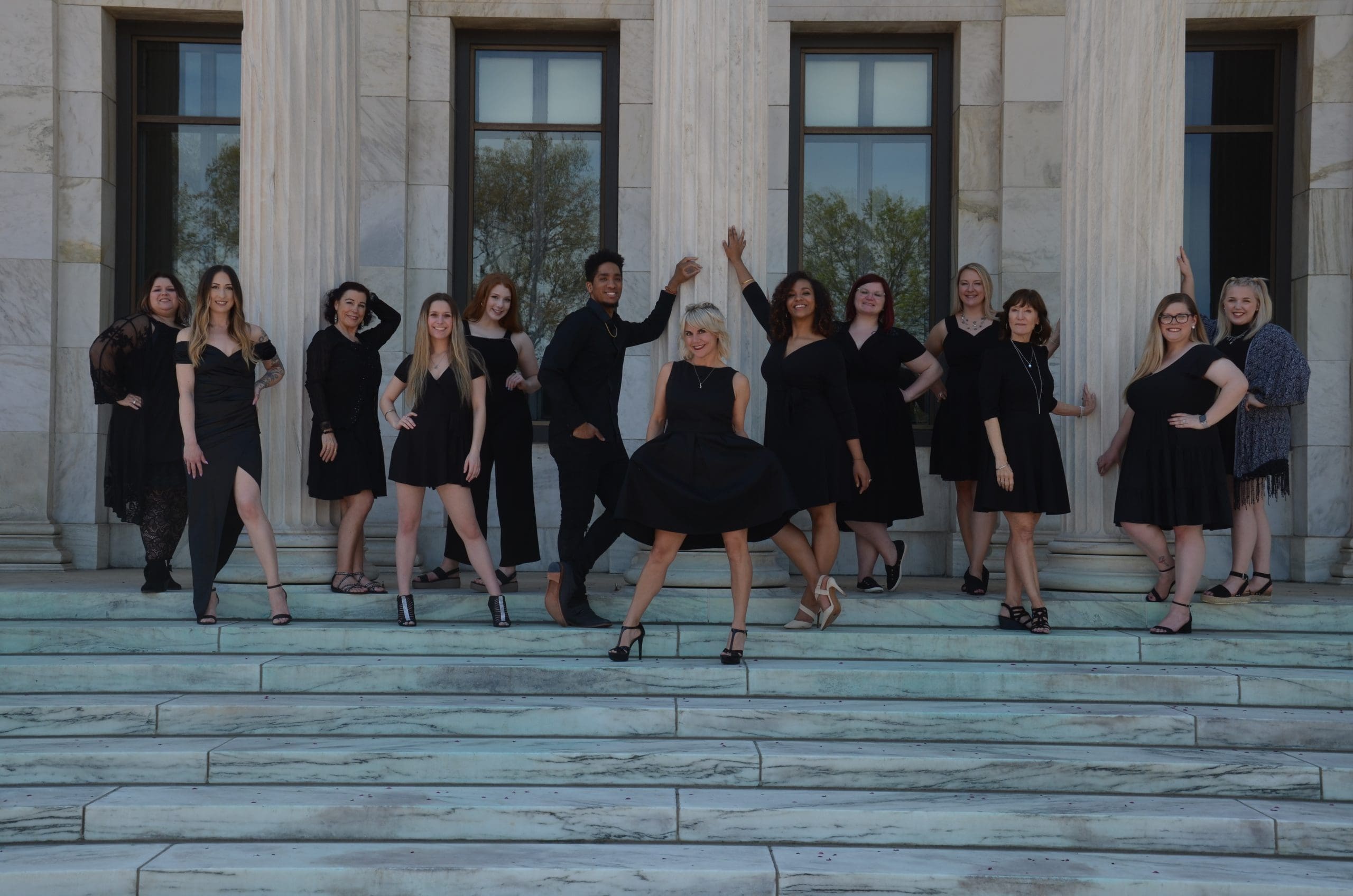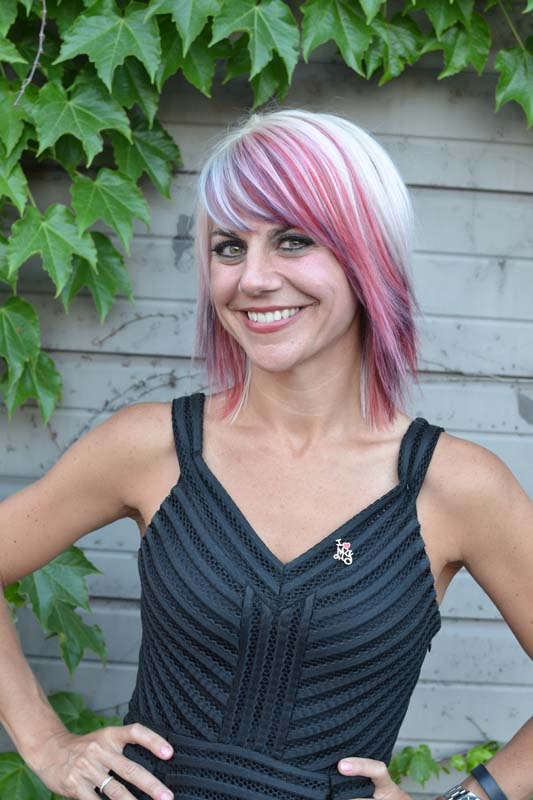 Jen Shubeta-Harris
Owner/Artistic Director Teacher and Choreographer
Welcome to another fantastic year at Daryl Jervis Dance Studio. I am the proud owner of this fabulous establishment, and am looking forward to a great experience with you and your family. I have been a part of Daryl Jervis Dance Studio since the age of 3 and it soon became my second home. While growing up here at Daryl Jervis, I joined the High Voltage Dance Company, created by Brenda Paulsen, then began teaching dance classes in 1994. For over 25 years I have been instructing dancers of all ages in ballet, tap, lyrical, and jazz. I have choreographed for studios, colleges, and have traveled all around the nation taking our High Voltage Dance Company to the top of many dance competitions nationwide. My dream has always been to own this studio, and my dream has finally come true. Daryl Jervis and Brenda Paulsen both have created an outstanding dance studio with great morals, high expectations, and an impeccable reputation. My mission is to continue the success of DJDS and to keep inspiring young minds. Dance is more than just a sport, it inspires self-awareness, commitment, dedication, discipline, self-respect and respect for others. Thank you to both the new and returning dancers for being a part of our dance family. I am looking forward to a great year!
Robyn Mitchell
Teaches lyrical, jazz, hip hop, and pre-ballet
Robyn Mitchell is in her 20th year of teaching and choreographing for Daryl Jervis Dance Studio and the High Voltage Dance Company. Daryl Jervis is near and dear to her heart as this is where she grew up dancing since age five. It's family. As a teen she was excited to be part of the beginning of High Voltage Dance Company. Her dance education includes Ballet, Jazz, Lyrical, and Tap along with many dance conventions and competitions. Her career at Daryl Jervis has led to many exciting things such as having the opportunity to perform in Spain in 1997 and on a Cruise Ship in 1999 . Although she still loves to perform, her favorite part of teaching is watching her students shine on stage and to see the pride and confidence they get from dancing. Dance has always been an important part of her life and she credits God for the gifts she has been given and the ability to share them with others. Robyn specializes in Lyrical and Jazz Dance but also loves to teach ballet and tap. She is committed and passionate about making each and every class she teaches fun, positive, and most importantly inspirational. Dance is so much more than steps and technique- it's an experience that you will carry for the rest of your life. It's about dancing from the heart and enjoying each and every moment. Robyn resides in Monclova, Ohio with her beautiful daughter Jadyn, who is also a part of the High Voltage Dance Company. She is excited that they can share in the love of dance together. Dance has always been an significant part of her life and she credits God for the gifts she has been given and more importantly the ability to share them with others.
"To touch, to move, to inspire- this is the true gift of dance"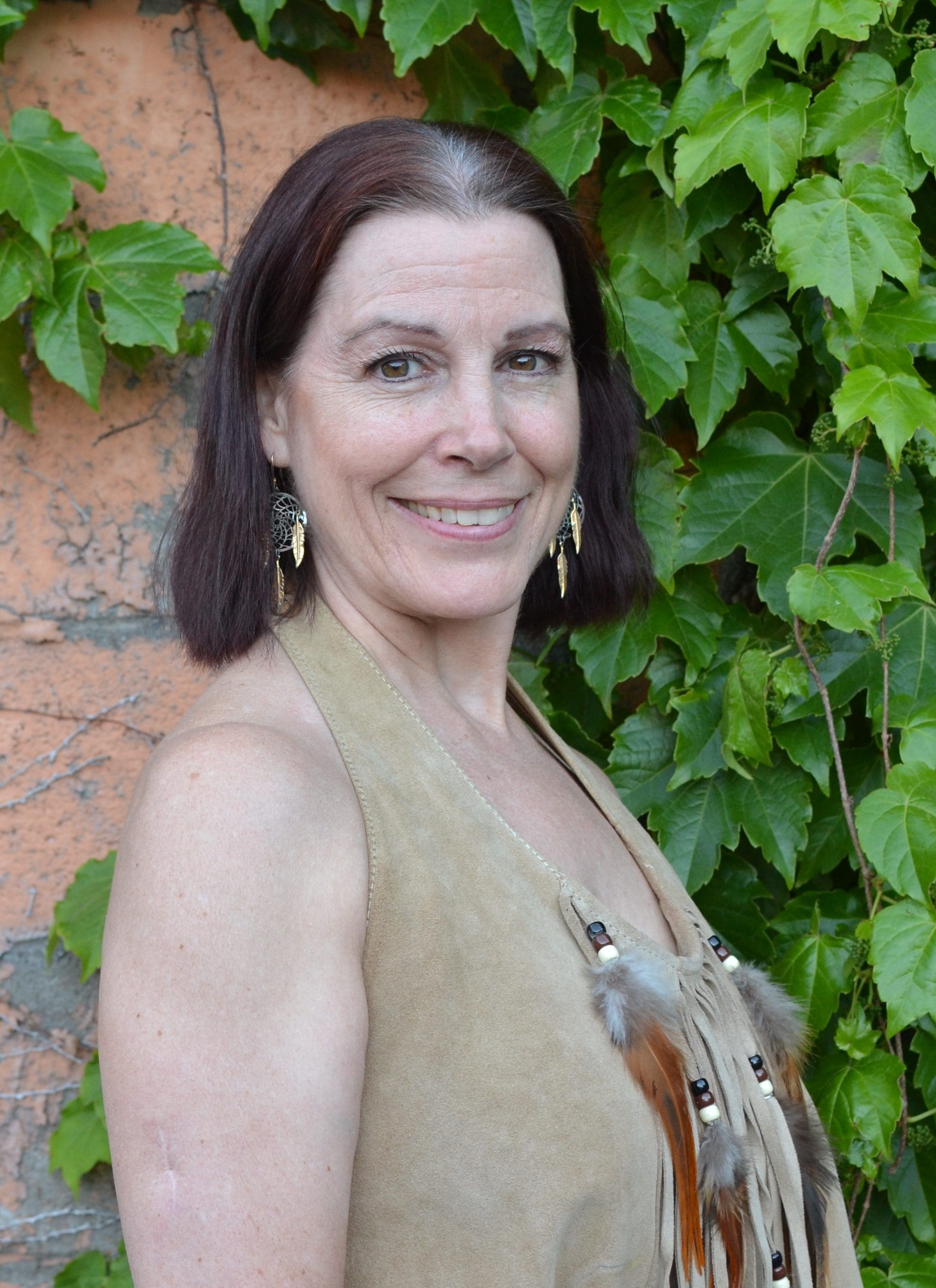 Kate Archer
Teaches ballet
Kate Archer began her training with British and Polish teachers in Tanzania and at Nairobi Conservatory of Music (Kenya) in East Africa. She continued ballet, modern dance, and piano training at Interlochen Arts Academy in Michigan. Kate danced with Bristol Concert Ballet Company while at Virginia Intermont College. She has a B.S. degree in ballet pedagogy from Indiana University. While studying for an M.F.A. in choreography from the University of Oklahoma, Kate danced in K & K Dance Duet which opened for comedy acts such as Ellen DeGeneres and Jerry Seinfeld. Kate has danced and taught for the Georgia Ballet, Rose State College, Ballet Oklahoma, and many schools throughout Illinois, Oklahoma, Georgia, Indiana, and in Toledo for the last 5 years. Kate has also competed in teacher categories winning dozens of regional and national titles. Her life experiences have influenced her unique approach to teaching and choreography.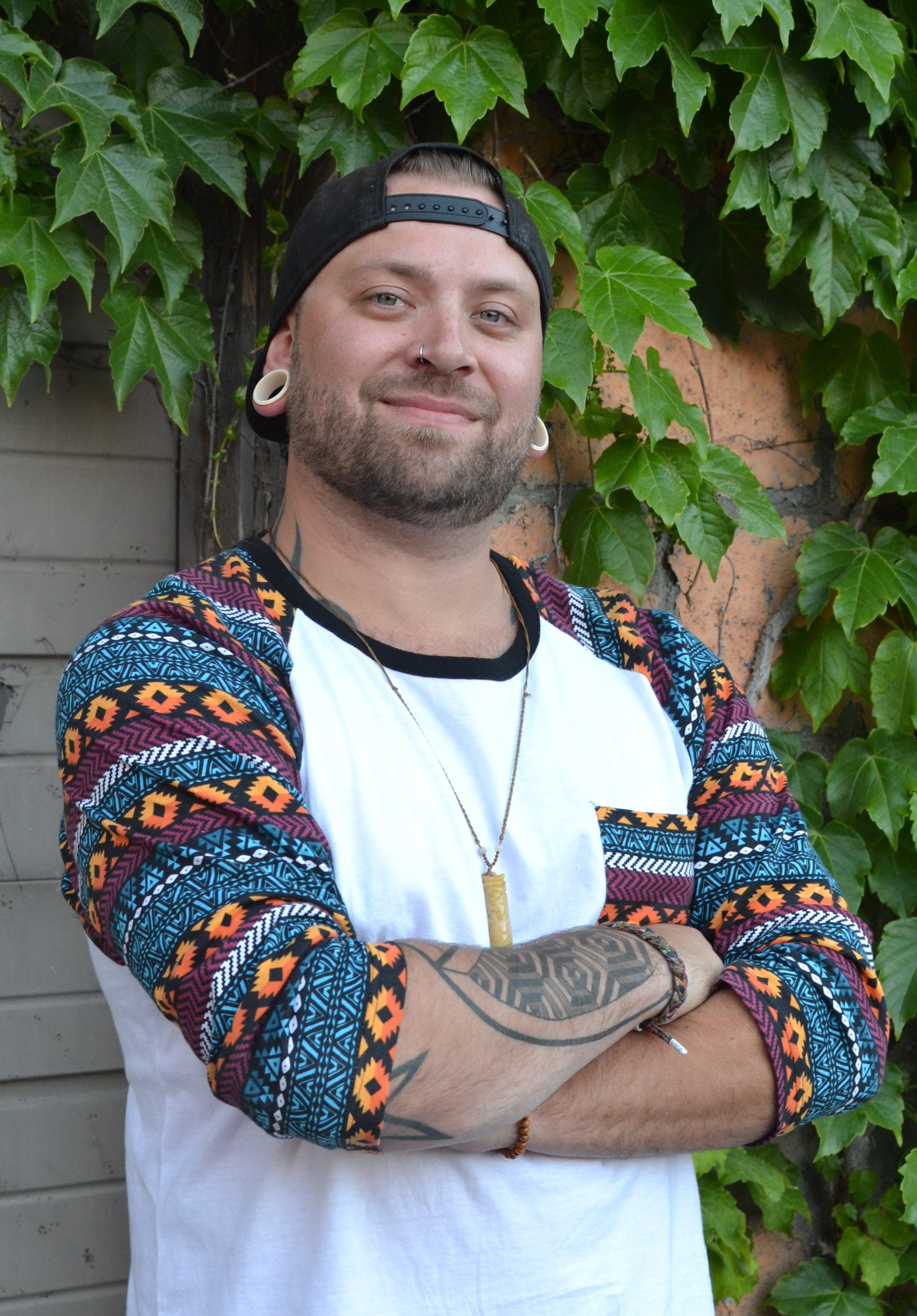 JP Krick
Teaches tap and hip hop
A native of Grand Rapids Michigan, J.P. has spent some of his time in Los Angeles where he teaches at Retter's Academy of Dance under the direction of Darryl and Linda Retter. Specializing in tap, jazz~funk and hip-hop. J.P.'s classes are always a crowd favorite leaving everyone energized and ready for more. In addition, J.P. has also been commissioned to teach for the respected Dance Masters of America. J.P.'s choreography has won countless awards, thus making him a hot commodity and sought after teacher/choreographer. Samuel E. Wright selected J.P. personally to perform selections from "The Little Mermaid" during a summer Broadway touring event. J.P. was also part of a tap production called "Caution Men At Work: Tap" that toured in China. J.P. is a charming young man exploding with an energy and talent that is truly contagious to all ages and levels.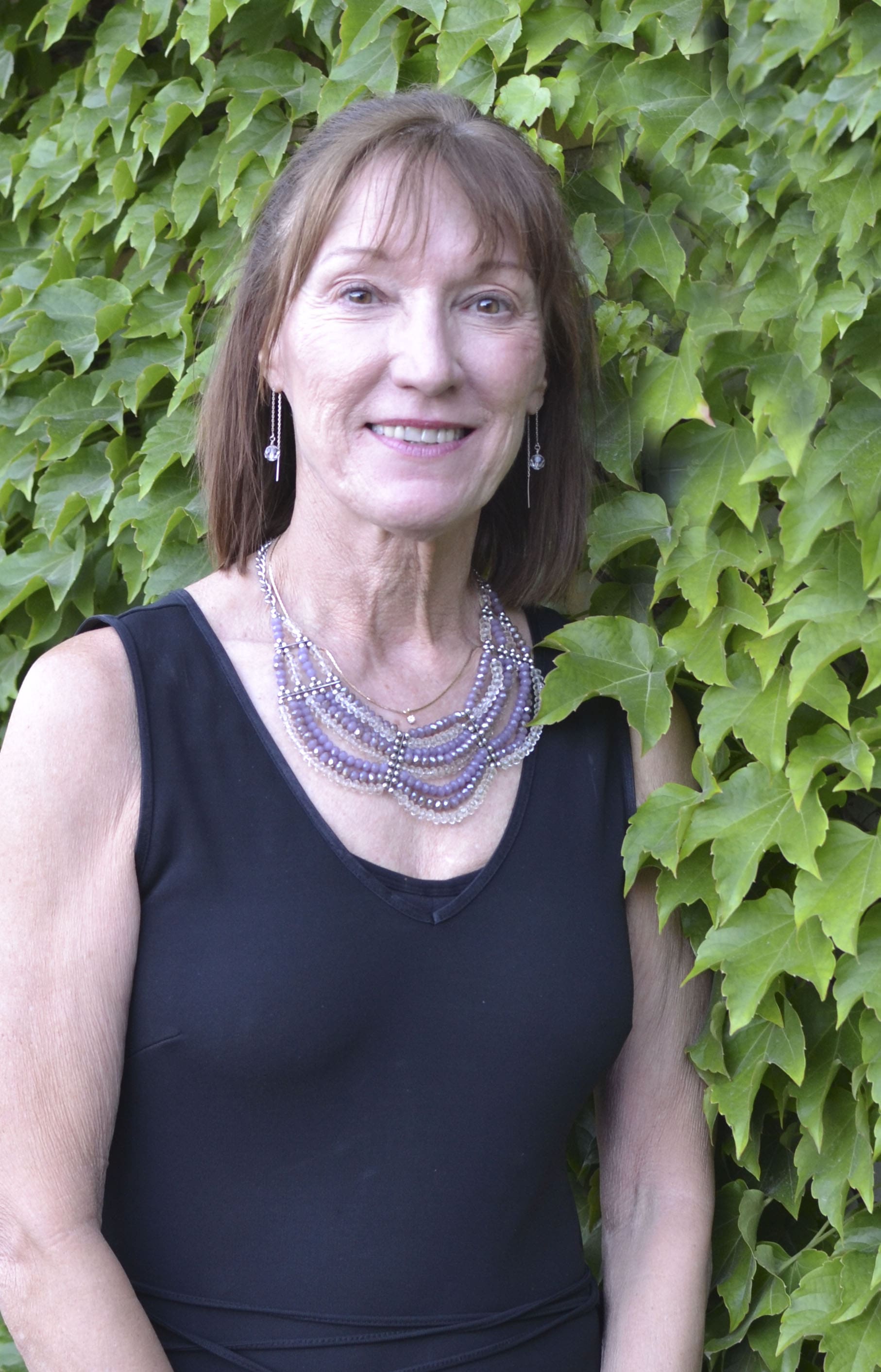 Tina Baker-Fink
Teaches tap
I am a member of the Dance Masters of America and have passed all my certifications to teach tap, jazz, ballet and acrobatics. Previously, I was a dance studio owner with many talent competition winners both at the local and regional level. After many years as an owner, I decided I needed a change. I wanted to pass on my knowledge and love of dance to others and the best way to do so was to join the excellent faculty of DJDS. This is going to be a very successful and exciting dance season. I can't wait to share it with your child! What do I expect from my students? Come ready and dressed to dance (keep in mind if I can't see your feet I can't correct). Please show up on time, with energy and enthusiasm and I will do the same!
LET'S GO
LET'S DANCE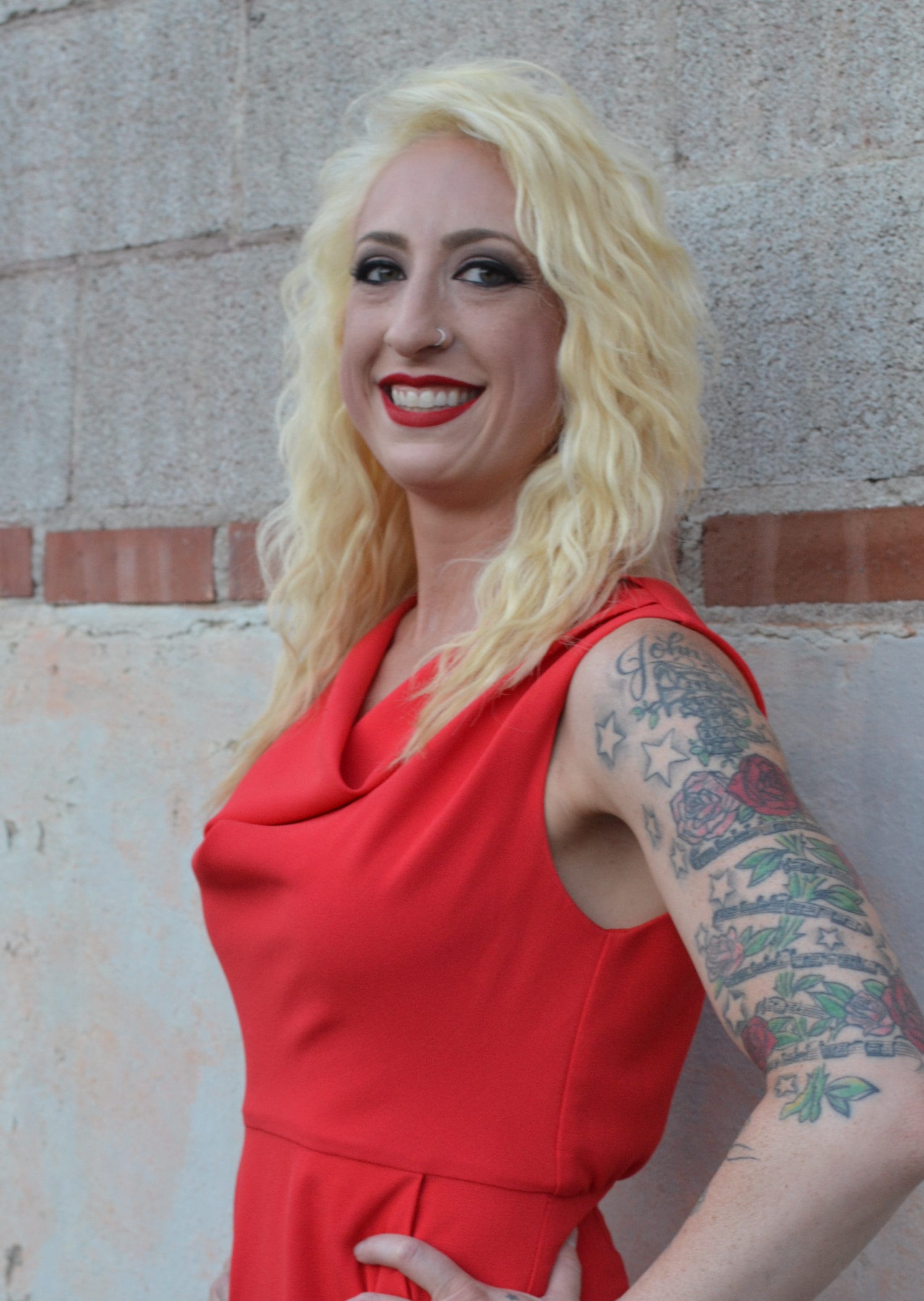 Tess Walland
Teaches ballet and hip hop
Tess Walland started dance when her mother introduced her at the age of 3. Immediately, after her first class she begged to go back to class, to continue dancing! Right then she knew that is her passion, her love, her life. Tess grew up in Tiffin, Ohio where she began dance at Dance Unlimited and then transferred over to In Motion Dance Studio. At 18, Tess was offered a teaching job and has been teaching ever since! She instructs ballet, jazz, hip hop and lyrical. She has taught at All that Jazz Dance Studio in Castalia Ohio where she was also a competition coach. She has danced with the Toledo and Chicago ballet dancing small roles in the Nutcracker. Tess found Daryl Jervis back in 2011 where she started attending the adult lyrical and jazz classes, then was offered a job to become part of the team! Tess is also a full-time cosmetologist at Studio 51 and has two sons, Dax and Trent. This will be Dax's first year taking hip hop and Trenton is part of the High Voltage Dance Company competing in hip hop! "I am so honored and privileged to have been given this opportunity to share my love and my passion of dance with the students here at this studio. I am very excited to show my choreography and to also educate the students with my knowledge of my many years or experience. I am so proud to be part of the DJDS team!!"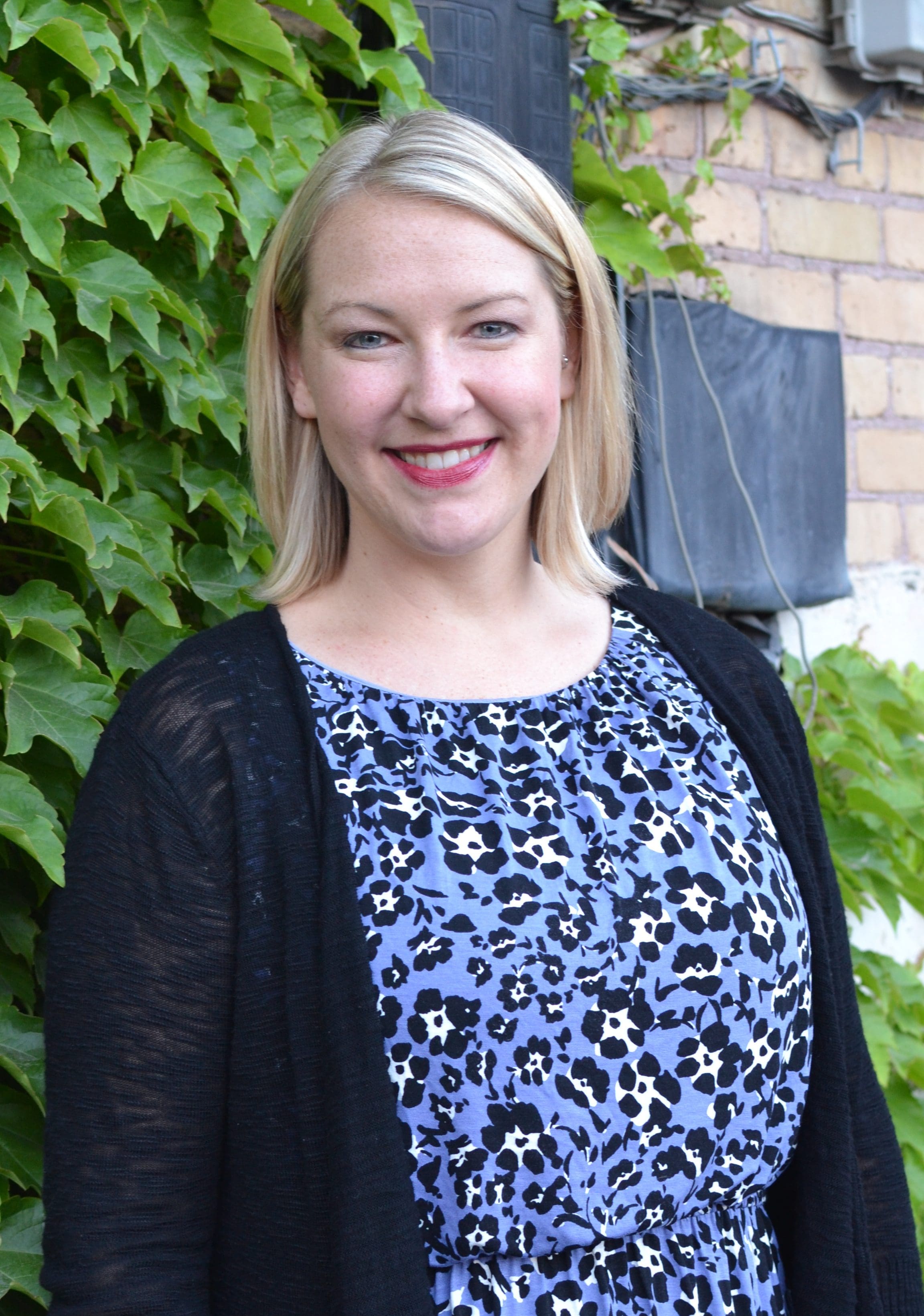 Laura Boes
Teaches tap
Laura began dancing at Daryl Jervis at the age of three and continued studying various genres of dance at studios in the Toledo Area. She is so excited to join the Daryl Jervis teaching staff and to share her passion for dance with your dancer! You may recognize her from working the front desk at the studio, subbing for Miss Angie while she was on maternity leave, or just seeing her as a parent in the waiting room. She has two beautiful dancers of her own, and she couldn't be more thrilled that they share a love for this art, this "communication beyond words."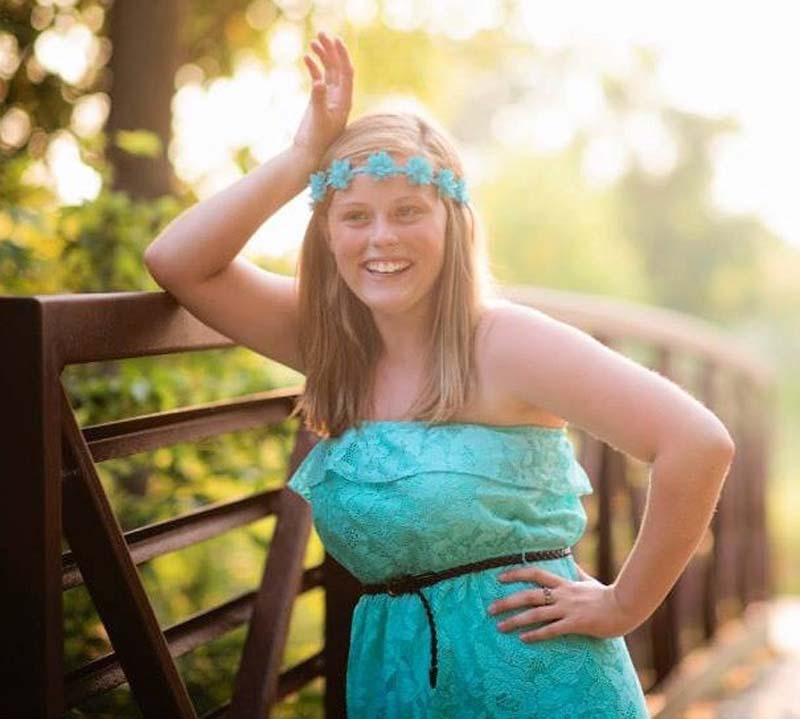 Susan Wagner
Teaches jazz
At the age of 3, Susan Wagner received a year of ballet lessons as a Christmas present. Ever since that Christmas, Susan has loved dancing. Susan grew up in Tiffin, Ohio, where she began taking classes at In Motion Dance Studio. She has taken classes in ballet, jazz and lyrical. Susan also was an assistant teacher and a member of the competition team. Susan came to Daryl Jervis in 2016 where she began assisting the hip hop and ballet classes. She loved the studio so much, she just had to join the DJDS staff! She enjoys having the opportunity to spread her passion and love for dance to all of her students as well as continuing to learn from her coworkers. Susan is also a full-time student at The University of Toledo where she is studying to become a physical therapist.
"Dance is a way to find yourself and lose yourself… all at the same time."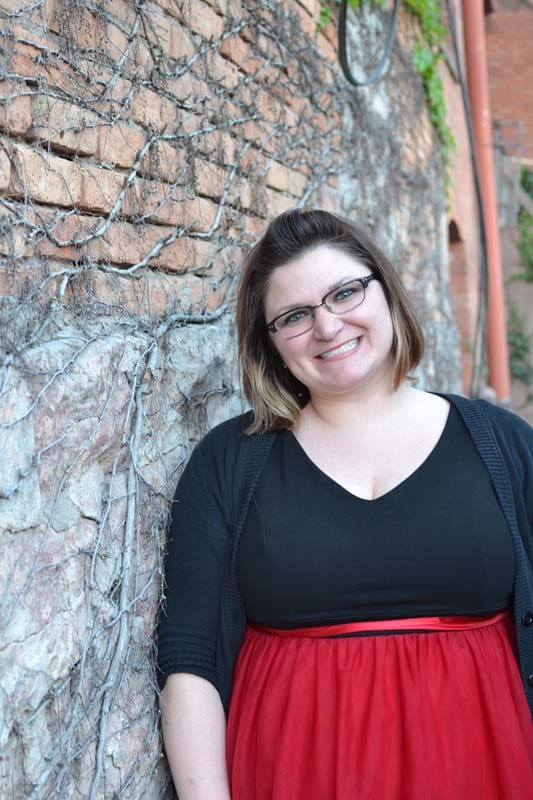 Angie Katafiasz
Office Manager
Angie Katafiasz has been a member of the Daryl Jervis Family since the age of five. Dance has always been a huge part of her life even before she put her first pair of tap shoes. Angie's older sister would dress her up in dance costumes and take rolls of pictures, changing hair styles and poses throughout. Although her sister's ballet slippers were too big back then, Angie knew that she wanted to dance. Angie's love of dance truly came when she had the privilege of dancing as a member of the High Voltage Dance Company. The journey of challenge, discovery, self awareness, and personal growth brought her great friends and even more fond memories. It didn't take long for Angie to realize that she wanted to instruct and inspire as her mentors have done for her. This new chapter of dance began with assisting both Miss Brenda and Miss Cookie and co-teaching and choreographing with Miss Robyn. By the year 2000, Angie was teaching and choreographing in her own wisdom and vision. Angie's work can also be seen at Whitmer High School where she is the choreographer of their spring musical. This is where she gets most excited, to be able to share her love of DJDS and her many experiences with the dancers of her community.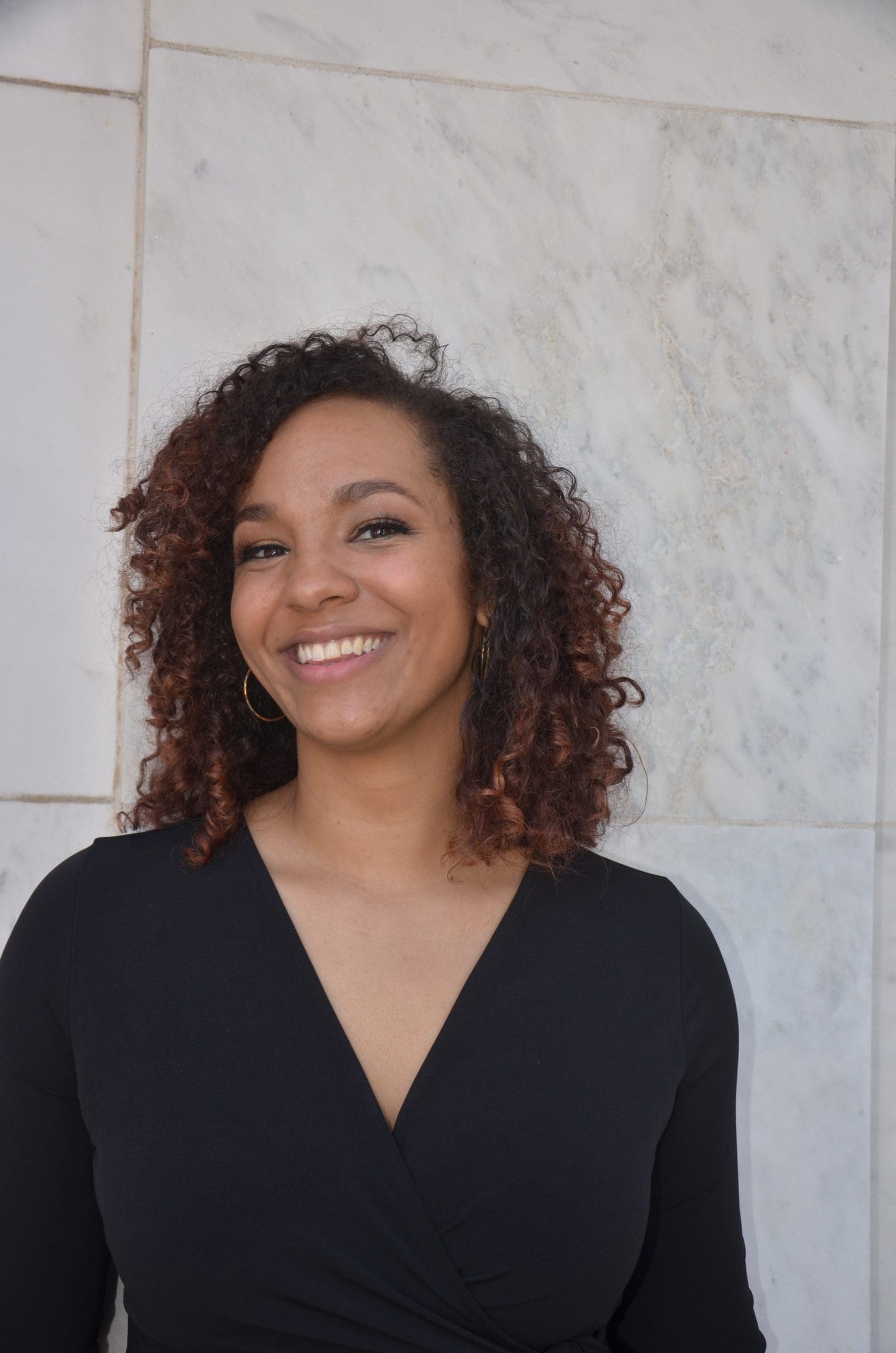 Carriene Robinson
Teaches jazz, lyrical, hip hop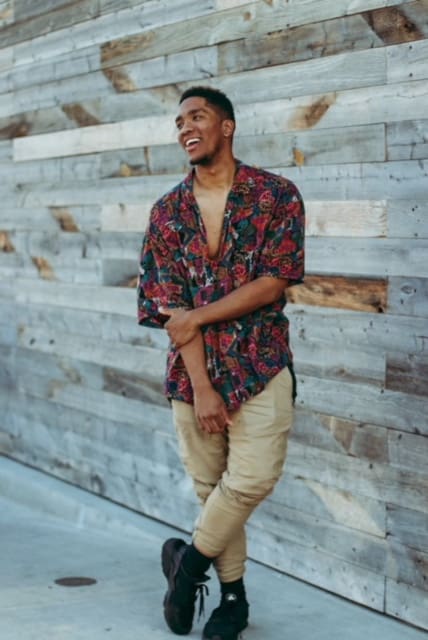 Tyrone Cobham
Teaches tap, hip hop, jazz, contemporary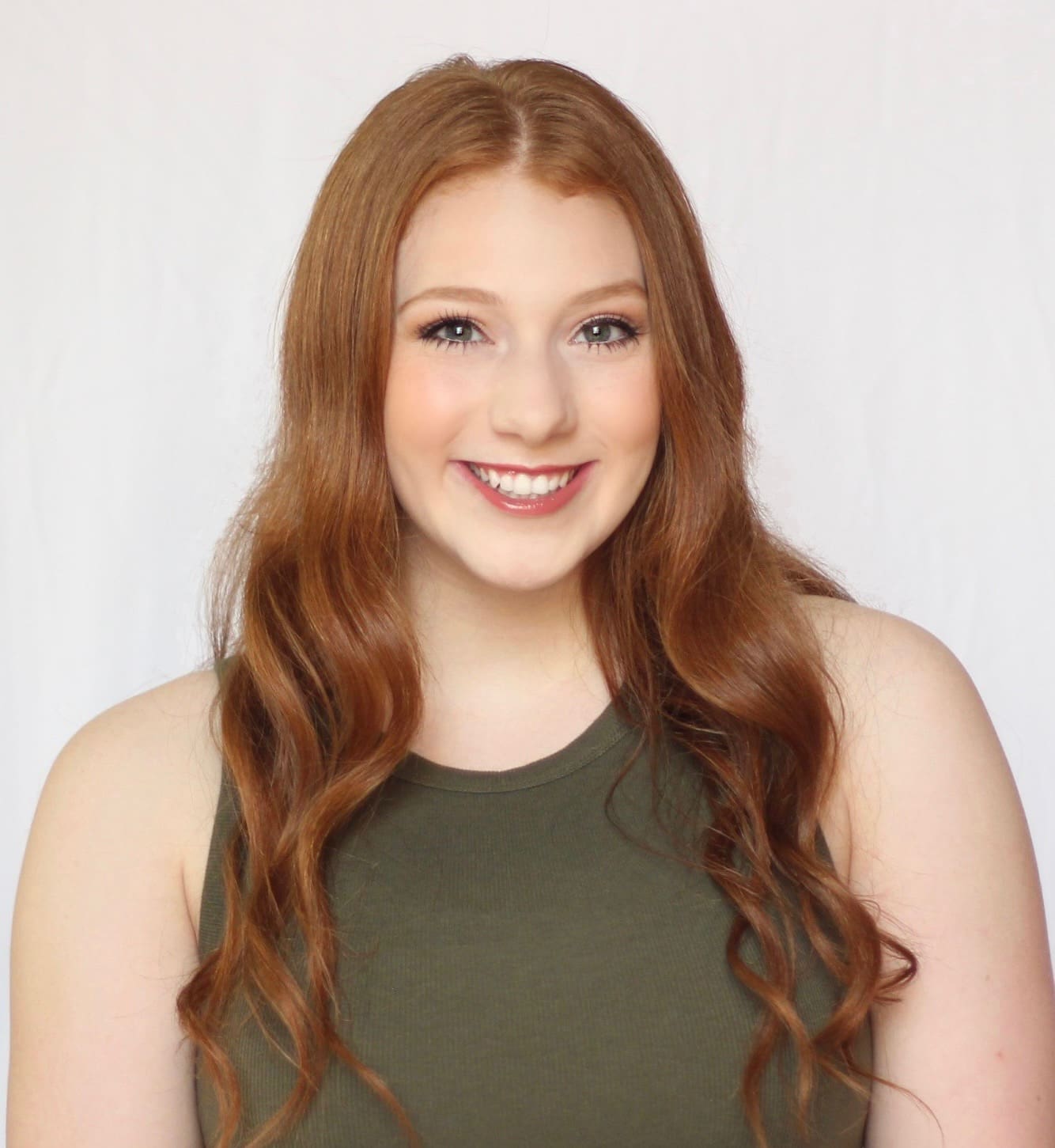 Maria Jacoby
Teaches jazz and contemporary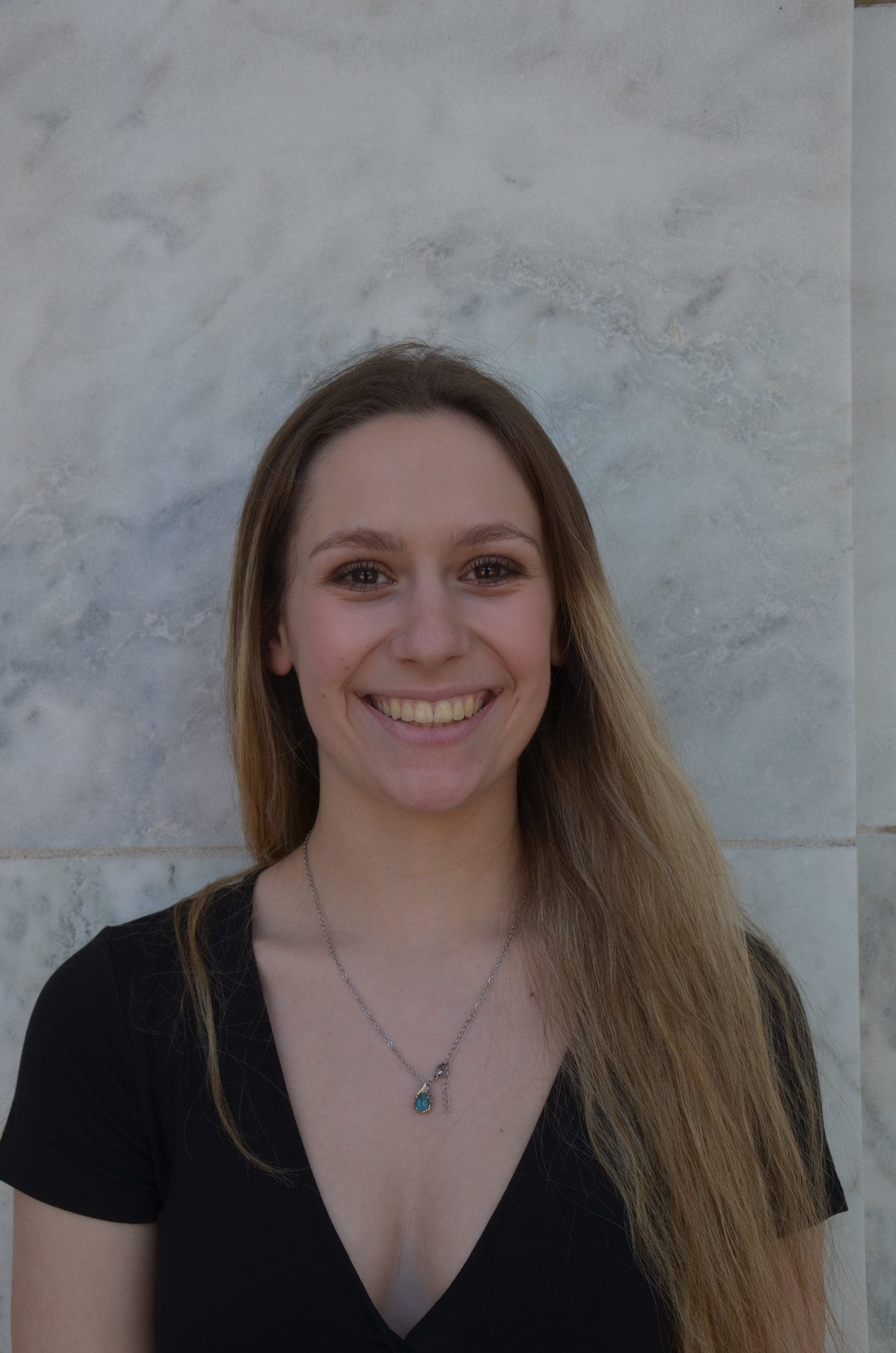 Chloe Jevince
Teaches pre-ballet and jazz
Guest Teachers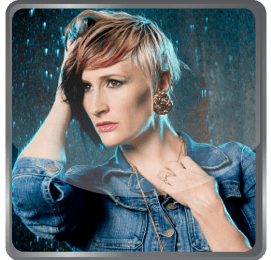 Brooke Paulsen-Zelus
Brooke hails from Toledo, Ohio where she learned how to dance from her masterful mother Brenda Paulsen. She has worked with tap heavy weights such as Jason Samuel Smith, Chloe Arnold and Fayard Nicholas. She is one of the most respected female tappers in Los Angeles. She continues to travel the world sharing her knowledge and love for dance. She assisted Al Gilbert and Darryl Retter on Stepping Tones, now known as Music Works. Because of this experience, she has the ability to teach any age and any level. At the age of 17, she moved to Los Angeles, California. Shortly after moving to Los Angeles, she was quickly recruited to be in Gregg Russell's company Tapsounds Underground. She trained under him for many years along with Keith Clifton, Alex Magno, Helene Phillips and Jason Samuel Smith. There were many opportunities that came her way such as performing with Pink, Sisqo, Paulina Rubio and T.A.T.U. featuring the Pussycat Dolls. She has performed in the The MTV Movie Awards, The Muscular Dystrophy Telethon, which won an Emmy for choreography and industrials including Adidas, Domino's, IBM and Google. She appeared on television shows like Sabrina: the Teenage Witch, The Nikki Cox Show and The Young and the Restless. Brooke realized that she wanted to continue sharing her passions and knowledge of dance. She has taught for The Edge Performing Arts Center and Retter's Academy of Dance. She taught for Dance Masters, Music Works, New Talent Generation, Hollywood Dance Experience and Dance Makers Inc. She was also on staff as a judge for Rainbow Dance Connection and Showstoppers. She is in such high demand that she is asked to teach and choreograph around the world. Her choreography is nationally award winning. Brooke continues to transition from dancer to upcoming choreographer. She worked as an associate choreographer to Kevin and Marcel Wilson. Together they choreographed industrials, commercials, music videos and stage shows. Their latest endeavors include the Rio Hotel & Casino: The Show in the Sky, the Bellagio New Year's Eve show, The Nefful Industrial, Jery Sandoval music video and VIV Magazine commercial. They recently choreographed the "James Brown Tribute" starring Wayne Brady on "Dancing with the Stars and worked as the assistant choreographer for Ringling Brothers, Barnum & Bailey Circus. Brooke has recently choreographed for Beach Body, worked with the world renowned trainer Autumn Calabrese and choreographed for a music video for Bianca DiCesare, an up and coming singer.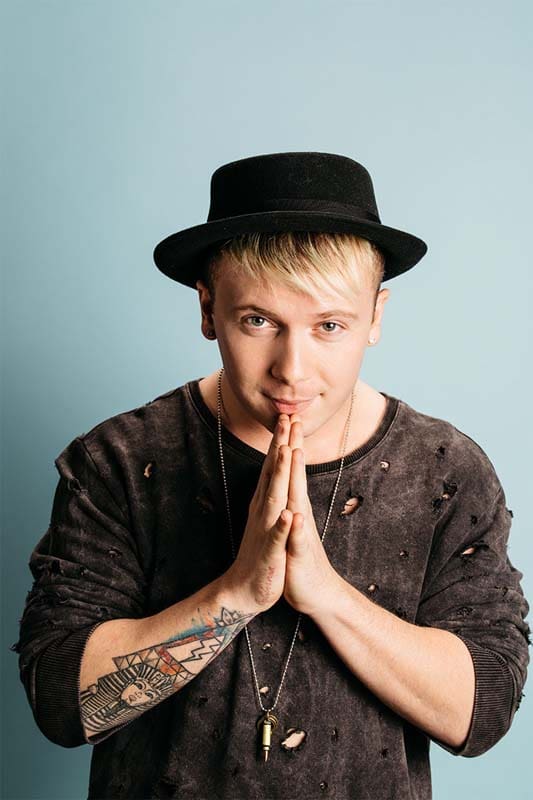 Dejan Tubic
About
Accomplished dancer who is well known for his YouTube channel iDejANCE where he posts choreography videos, performances, and video blogs about his experiences. The channel has earned over 300,000 subscribers.
Before Fame
He was 13 years old when he realized that he wanted to be a dancer. His mother persuaded him to dance as a child, and her persistence was a major influence on his success in the business.
Trivia
He has appeared on multiple news outlets and was a choreographer for MTV's The Electric Barbarella as well as America's Got Talent.
Family Life
He was born in Bosnia and then lived in Germany before moving to the US. He has a younger sister named Mollie.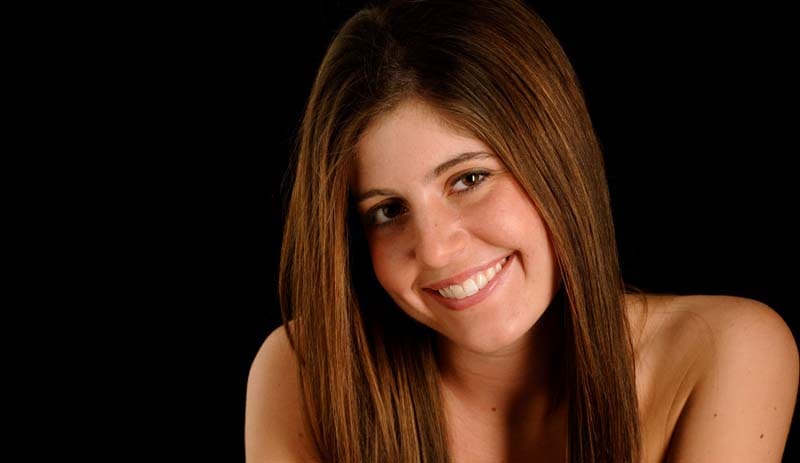 Alison Reny
Alison graduated from the Wright State University Dance Program in 2008. After graduation she accepted an offer to teach and choreograph at The Toledo School for the Arts in Toledo, Ohio.  Here she founded Limitless Dance Company in 2009, which she currently directs and choreographs for.  Outside of her company, she travels to teach master classes and set choreography on various studios throughout Ohio and Michigan. She has choreographed musicals for The Toledo Repertoire Theater, and collaborated with The Bowling Green State University Dance Department, The University of Findlay's music department, and was an adjunct professor of dance at The University of Findlay. She was chosen as one of four choreographers in Ohio to premiere a new work in Columbus, Ohio in 2013.  She now has alumni in University dance programs all over the country including Wright State University, Marymount Manhattan, Loyola Marymount LA, Eastern Michigan, and Julliard.  Her classes are designed to challenge the dancers' technique and musicality, but more importantly their style and artistry. She prepares her dancers to continue their passion for dance at the University and professional level.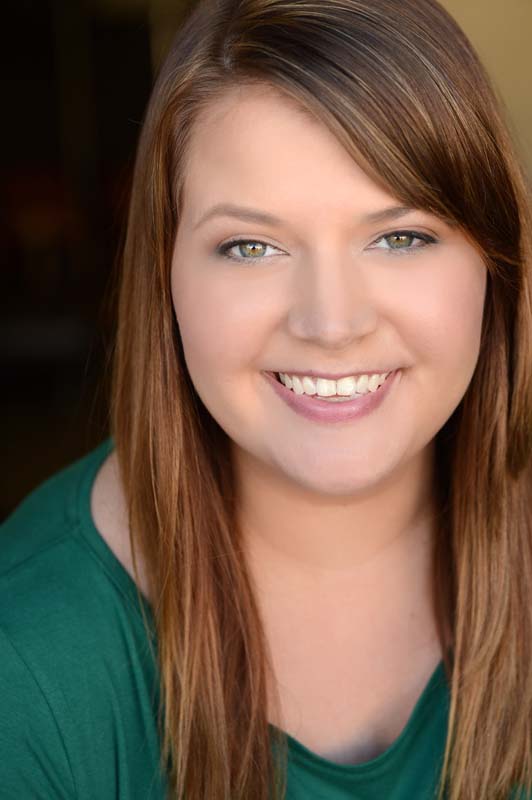 Winkee Krick
Winkee Krick is originally from Grand Rapids, MI. She was born and raised in a family owned dance studio.  Winkee began taking classes on her first birthday and never looked back. Winkee's dream since the age of twelve has always been to move to California to pursue her career as a dancer, choreographer, and teacher, and to share her passion for dance with others. Winkee has trained intensively in tap, jazz, ballet, lyrical, hip hop, and contemporary. Growing up in the convention scene she has won several scholarships from many conventions including CoDance and Shock the Intensive, and won the title of "National Tap Champion 2008" at the Star Systems Nationals in Nashville. Winkee has been seen around the country assisting Darryl Retter, Keith Clifton, and Tom Alexander at regional and national DMI conventions. Winkee made her big move to Los Angeles in the summer of 2010.  She has traveled the country setting competition pieces on some of the nation's most prestigious studios! Winkee is honored to be a faculty member of Burbank Dance Academy and most recently teaching at The Abby Lee Dance Company in Los Angeles. The past five years have been such a growing experience for her. She has choreographed two official music vidoes. " Acid Rain" by Lorn, and "Love For That" by Mura Masa feat. Shura. She has performed in many shows including three shows at the House Of Blues with singer Sean Vanderwilt. She performed in the 25th Anniversary Show "Beauty Shop" as the featured plus size dancer. She can't wait to see what the future has in store for her.