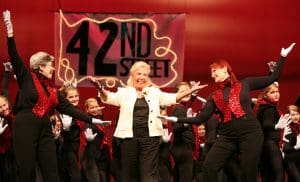 In 1935, in the midst of the great depression, a young Quentin Jervis started the Jervis Studio in Toledo, OH with his sister Daryl and their mother. Quentin, in high school at the time, started teaching tap and ballroom dance to a few students at Wernerts Grade School. Soon he and his mother opened a storefront on Douglas Rd. While proving his competence as a teacher was tough for such a young entrepreneur soon the reputation of the studio grew.
Daryl, who had been studying, soon began teaching ballet. During World War II, when Quentin was transferred to California to fight with the Flying Tigers, Daryl continued teaching tap, ballet, and baton twirling. After teaching for a year at the Douglas Rd location she opened a new space in the local Arthur Murray Studio. Along the way she continued learning, going to Cleveland on Mondays to study tap and ballet and heading monthly to Detroit to study classical ballet. Daryl, along with her mother, spent every summer taking classes in New York, Chicago, and Los Angeles. She joined the National Association of Dance Affiliated Artists and taught at conventions. In 1951 she and her husband Bill purchased an old home on Jefferson Avenue and refurbished it, transforming it into a facility for dance and music instruction. This new location brought a new level of popularity.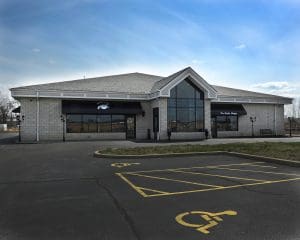 Needing to expand, Daryl and Bill bought a building on Monroe St in west Toledo.  Their continued popularity lead them to open many more locations, including four in Toledo and others in Swanton, Port Clinton, Adrian, Blissfield, Oak Harbor and Delta. Daryl's students were featured on a weekly talent show, Under the Stars at the Toledo Zoo, and featured at the Toledo Flower Show. In the late 50s, Daryl and Bill began to teach ballroom and etiquette classes in addition to ballet. Their ballroom group appeared on TV commercials and at local dinner clubs. In 1962 the Toledo University Rockets asked Daryl to start a group which could entertain onlookers during halftime at basketball games. She created the Toledo Rockettes, a tradition which carries on to this day. In 1965 Bill and 11 girls from the studio entertained at an Army Officers' Club in Southern Germany.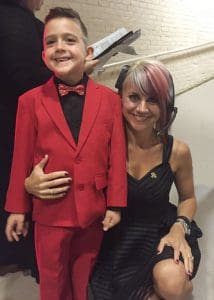 As the studios continued to grow in size they became more difficult to manage, so Daryl and Bill decided to eliminate those out of town. In 1986, when Daryl moved to Florida, the studio continued to thrive under the leadership of Rosalie Bayer in Toledo and Brenda Paulson in Sylvania. Brenda's studio became so popular that she had to move locations twice to meet the increasingly high demand for classes. With her instruction and leadership, the studio continued to grow. In 1991 she established and founded the award-winning High Voltage Dance Company, the official competitive team of Daryl Jervis Dance Studio. In 2005, Brenda and her husband Mike began construction on a state-of-the-art building designed specifically for dance. In 2012 Brenda passed the reins to Jennifer Shubeta-Harris, who continues the legacy of Brenda and Daryl, her inspiring teachers.